Today, this paper popped up in my RSS feed (using gscholar-rss): Which monads haskell developers use: An exploratory study, by Ismael Figueroaa, Paul Legerb and Hiroaki Fukuda.
I will paste two interesting figure here. First packages per quantity of monads and packages that import a specific monad (mtl universe):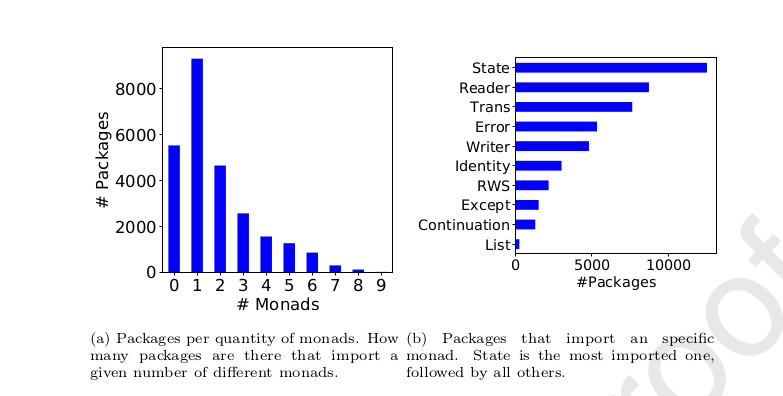 and the second, a graph of the most populat combinations: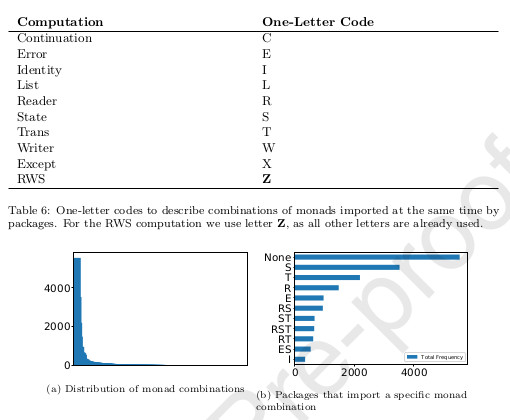 If you are interested, the full research questions are:
How many packages directly depend on the mtl library? What is their
distribution with respect to package metadata, such as names, versions, stability
or categories?
What monads, or notions of computation, defined in the mtl library are
the most popular?
How popular are alternative implementations to the mtl library?