I have Haskell installed via GHCup and its tui says HLS is installed: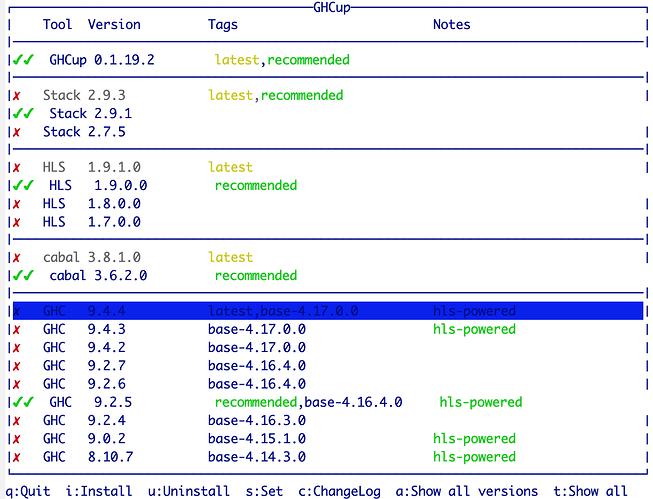 ghc runs perfectly out of ~/.ghcup/bin, so far so got. But:
I can not find a hls (or even haskell-language-server binary, only versioned haskell-language-server-... binaries.
What should I do here? And how can I test from the command line whether HLS is properly installed?