I am pleased to announce venzone, an ASCII adventure/platformer written in Haskell.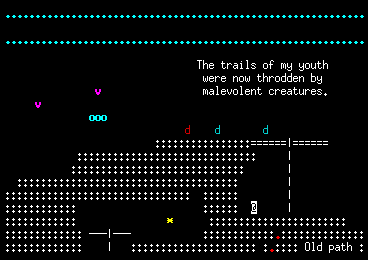 You can find binaries (linux/win/mac) on the game page or you can follow the instructions on hackage and compile it yourself.
I wrote venzone to field-test ansi-terminal-game, a terminal library which aims to be no-frills, practical and cross compatible as possible.
Many thanks to everyone who collaborated to this game via contributions or feedback.
Games are meant to be played; if you have enjoyed this, spread the word and help me reach a larger audience!